Puppet Theater two-week camp
Children's Summer Camp
Grades 1-6
Two-weeks, 1-4:30 p.m., weekdays
July 13-17, 20-24
Register now
Join us for two weeks of afternoon fun while we build large wearable puppets and 3-D scenery, then write the script for a comical version of the Russian folktale of Baba Yaga. There will be plenty of excitement as the children outwit the evil witch! We will be working with a local artist, mural designer and art instructor to build the puppets and the scenery. There will be a performance on the last afternoon on the lawn with hand-cranked ice cream to follow. Space is limited, so don't wait to sign up!
Download our flyer. See online signup and payment options.
Hooray for That Day in May parade!
Upcoming Events
July 13-17, 20-24 - Registration open: Children's Summer Camp. Puppet Theater! Afternoons, two weeks, for grades 1-6. More information. Register now!
Aug. 23 - Classics on the Lawn car show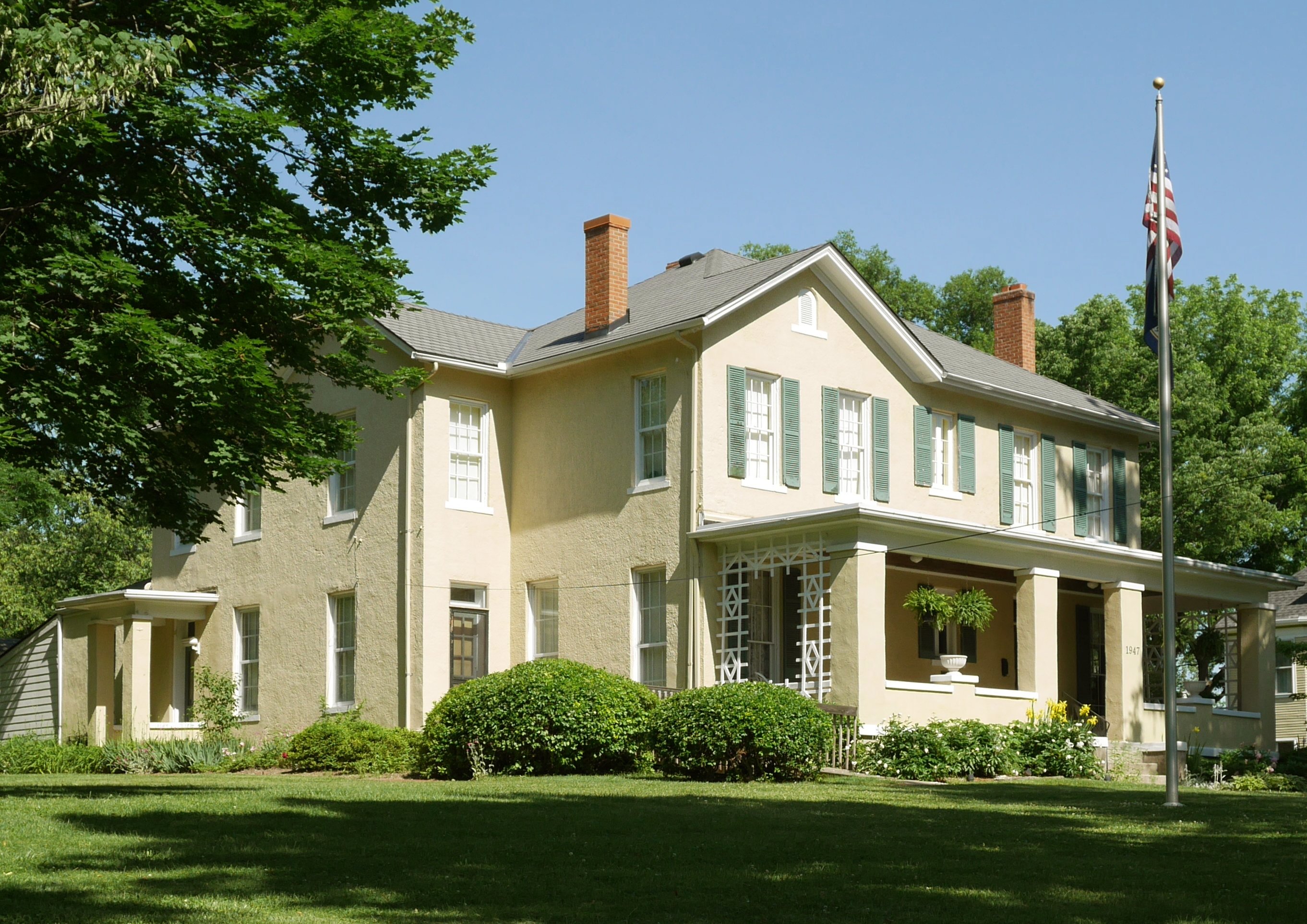 Thank you, Seniors!
Rediscover Oakwood
Several Oakwood High School seniors spent their service hours helping around the Long-Romspert Homestad this week. They did a great job. Thanks for helping us out!
Many photos throughout this website by Leah Konicki, ©2014.
---
©2014 Oakwood Historical Society
1947 Far Hills Avenue | Oakwood, OH | 45419
(937) 299-3793
info@oakwoodhistory.org