Newsletter Editor/Graphic Design Volunteer Needed
The editor and graphic designer of The Oakwood Historical Society's newsletter, the Historian are retiring. Consequently, The Oakwood Historical Society (TOHS) is looking for a volunteer(s) to edit and publish our quarterly newsletter. This is a good opportunity for someone who enjoys volunteer work, and wants to get involved with the historical society and the Oakwood Community. It would also be a fine addition to one's resume.
Today our newsletter editor works with a graphic designer who uses Adobe InDesign, Adobe Photoshop & Adobe Illustrator which is by subscription and paid monthly. News, updates, letters, articles and pictures are forwarded to the editor for review and to incorporate into the newsletter. The editor is not responsible for creating content. Once the newsletter file is ready, it is sent electronically to UPS where the newsletters are printed and addressed. We have other volunteers who then fold, seal, and mail-out the newsletters.
Our new editor will have the option of selecting the publishing programs of their choice, and may prefer to do their own design and graphic layout. Below describes the position today utilizing a separate editor and graphic designer.
The editor of the Historian should enjoy accomplishing the following:
• Keeping abreast of TOHS events so as to request information and/or notices about them for placement in appropriate newsletter issues
• Soliciting a main article for each issue; these are usually supplied by board members or other TOHS friends and consultants
• Requesting committee updates, photos, event advertising, President's Message, etc. in a timely manner for each issue
• Proofreading, correcting & editing submissions prior to giving them to the graphic designer
• Working with the designer to ensure that articles, photos and maps, etc., are placed in the newsletter in a pleasing and easy-to-follow way
• Proofing the final copy to make sure it is correct in all content and form before the designer submits it for printing
• Ensuring the designer gets the final copy to the printers in a timely manner for final processing (application of tabs, mailing) to occur so copies are in mailboxes by the deadline (The retired editor is willing to answer any questions the incoming editor may have.)
The graphic designer of the Historian should enjoy accomplishing the following:
• Working with the editor and the content to ensure its clarity and correctness while placing it in a readable format with a pleasing layout
• Using a program or software with which he or she is sufficiently proficient to produce a professional quality publication
• Possessing the knowledge necessary to ensure the final copy product is in a form usable by the printer to produce accurate copies; knowledge of Mail merge is a plus
• Contacting the printer via email to deliver the final copy in digital form and to inform the printer of the number of copies needed at least one week prior to the deadline to allow for final production actions (tabs, labels, mailing, etc.) to occur so newsletters are in mailboxes by the deadline
(The retiring graphic designer is willing to work closely for several issues with the incoming designer to ensure a smooth transition.)
Copies of the Historian are available for potential volunteers to review. Please call (937) 299-3793 with any questions or requests. We look forward to hearing from you!
Upcoming Events
Apr 8, 2 p.m.
,
Encore Presentation!
FHSS - Jack Egan, Dayton Lawyer
, Back by Popular Demand! Wright Memorial Public Library
Apr 15, 2 p.m.
,
FHSS - The Classic Architecture of Oakwood
, Wright Memorial Public Library
Apr 16 - Sep 17
,
Herb Garden Academy.
For Kids ... plant, grow, harvest, prepare, cook, dye, and preserve garden herbs at the Kitchen Garden behind the House Museum, 1947 Far Hills Ave
2018 Calendar of Events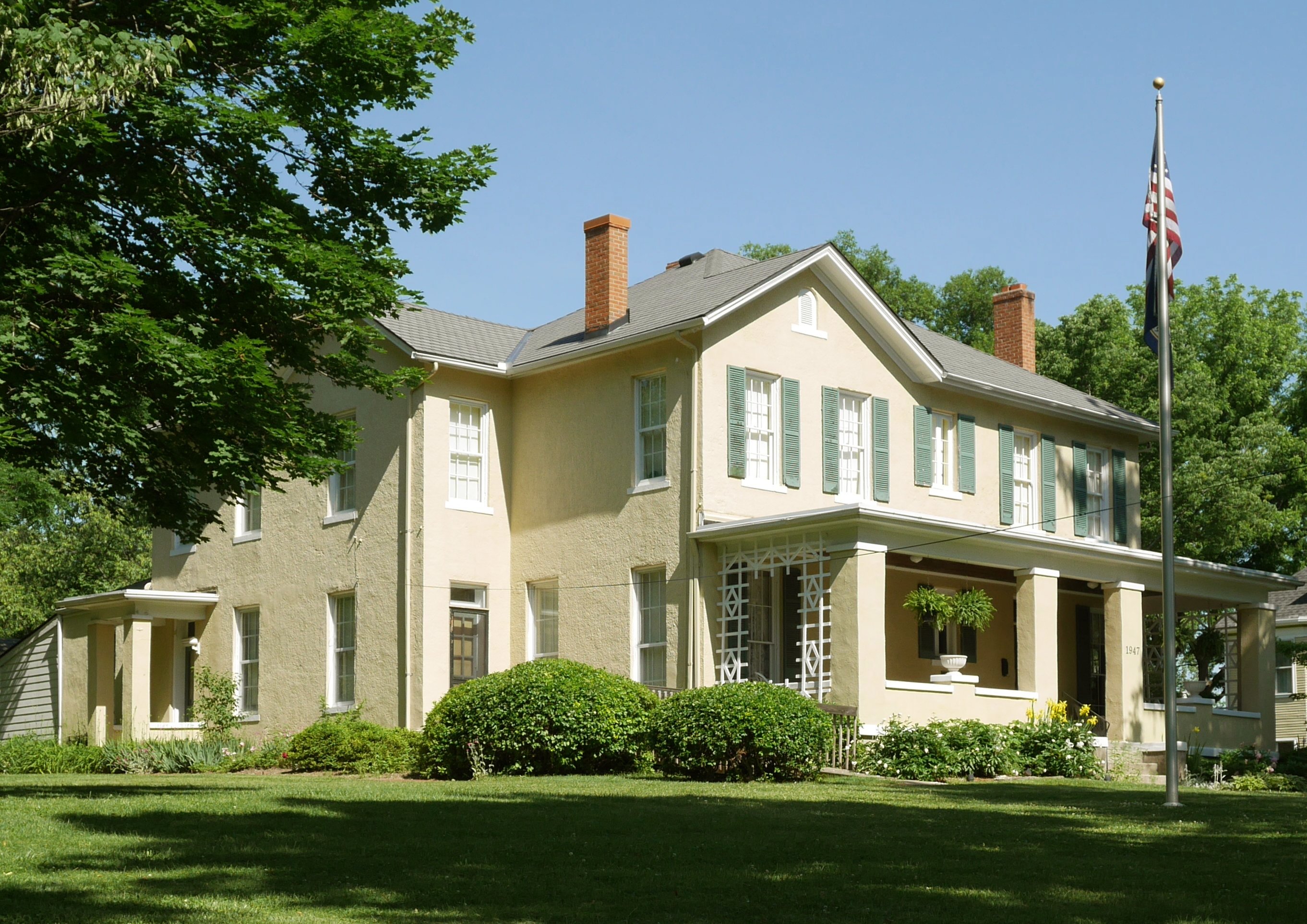 Blueprints
See a
list of blueprints
rescued by the Historical Society. These will be made available at future events.
---
©2018 Oakwood Historical Society
1947 Far Hills Avenue | Oakwood, OH | 45419
(937) 299-3793
info@oakwoodhistory.org
Many photos throughout this website by
Leah Konicki
, 2014.