Calling All Middle Schoolers!
If you have questions, contact Linda Pearson at 937-299-3793 or Lindapinoh@gmail.com
Register below! If you register online, contact Linda Pearson with the name(s) of your registrant(s) so she can properly account for everyone!
Saturday Options:

Sunday Options:

Far Hills Speaker Series
The Classic Architecture of Oakwood
Mark W. Risley, The Oakwood Historical Society
Sunday, Nov. 6 at 2 p.m.
Wright Memorial Public Library
1776 Far Hills Ave.
The Wright Memorial Public Library and The Oakwood Historical Society presents "The Classic Architecture of Oakwood" to conclude the 2016 Far Hills Speaker Series. An annual favorite, this presentation is designed to raise the awareness and appreication of Oakwood's well-preserved homes and public buildings which represent some of the finest of early to mid 20th century architecture. A few of Oakwood's more notable residents will also be explored.
If you are new to Oakwood or have not seen this program, you will enjoy learning more about Oakwood's classic homes and some of their famous residents.
This program and fee and open to the public.
Home and Harvest
Patterson Homestead celebrates 200 years with an historic autumn open house! Featuring horse-drawn tours, warm cider, and 19th century seasonal treats, the inaugural Home and Harvest celebration highlights Dayton's prominent Patterson family and their arrival to Dayton in the early 1800s. Costumed interpreters bring this story to life, telling the tale of Dayton's early days through the eyes of one of its most famous families. Constructed in three major components between 1816-1850, this legendary home raised three generations of Pattersons, including legendary industrialist John H. Patterson who founded his National Cash Register enterprise on the family's land--roughly a half-mile northwest of Patterson Homestead.
Originally the home of Revolutionary War soldier and Lexington, Kentucky, founder, Colonel Robert Patterson, this Federal-style historic house museum tells the story of Dayton's influential Patterson family. Colonel Patterson first settled here in 1804, and upon his death in 1827, Rubicon Farm (the name of his land) covered 2,038 acres.
Rubicon Farm featured hogs, sheep, cattle, various mills, an apple orchard, and a farm that raised corn, wheat rye, oats, and tobacco. The Patterson have long been a strong component of Dayton's story, and it all began with a log cabin, a 320-acre farm, and a willing, resilient spirit.
Presented in conjunction with the Oakwood Historical Society, Home and Harvest brings the fascinating story of Patterson Homestead's early years to life!
For reservations and additional information, call 937-293-2841, Ext. 127 or email education1@daytonhistory.org.
2016 Annual Meeting
Where Town and Country Meet: A Tour of Oakwood in 1913
David Schmidt, Director of Undergraduate Programs, Department of Earth and Environmental Sciences, Wright State University, and Board Member, The Oakwood Historical Society
Thursday, Nov 17th, 7pm
St. Paul's of Oakwood in the Cloister
33 W. Dixon Ave., Oakwood, OH 45419
The year 1913 is one of the most interesting times in Oakwood's history. To gain a better understanding of Oakwood and its people during this time, we'll embark on a tour described in an article published in the Dayton Daily News on July 22, 1913 by an unknown author. The article is titled "Where Town and Country Meet," which is apt because the City of Dayton lies just to the north of Oakwood, whereas the rest of the village is mainly surrounded by farmland, with the exception of Hills and Dales Park standing to the southwest. At this time Oakwood is relatively small, having been incorporated as a village of only 250 citizens in 1908.
Our virtual tour consists of historic images of the Village of Oakwood via journeys along three separate routes: (1) a relatively short loop around the northeastern part of the village; (2) a more extended trip through the area west of Far Hills, including the adjacent Hills and Dales Park; and (3) a very brief jaunt through the area to the north of the Five Points intersection and the nearby Sugar Camp locale. As we follow these routes and observe the many notable features of early Oakwood, we'll also discuss some of the people who have made important and lasting contributions.
For Reservations, please call 937-299-3793
Volunteer Opportunities with TOHS!
Email Communications Specialist
Like being "in the know"? Want to volunteer where you can really make a difference? Manage The Oakwood Historical Society's ever-growing email communication's network.
The Oakwood Historical Society is looking for a person to send out email blasts to the society's members and friends about upcoming events. Use easy-to-learn Mail Chimp software to send out PDF files. The PDF files are created for you and emailed to you by society representatives. On average there are 4 email communications per month. It takes about 30 minutes to learn Mail Chimp, then about 15 minutes to create and send out each email blast. No special equipment is needed other than a computer with email capability. Please contact us at 937-299-3793 with questions or to apply.
Editor of The Historian
The Oakwood Historical Society announces an opening for the position of Editor of The Historian, our newsletter. This position involves:
- Staying aware of TOHS activities and schedule to keep upcoming newsletter content.
- Soliciting appropriate articles and photos.
- Editing submitted articles to ensure clarity, excellent grammar and historical accuracy.
- Getting print-ready articles to TOHS graphic designer in an acessible format.
- Working with TOHS graphic designer to produce a high quality product on a quarterly basis.
Please contact us at 937-299-3793 with questions or to apply.
Upcoming Events
Nov 5-6, 2 p.m. to 5 p.m. - 2016 Holiday Craft Program
Nov 6, 2 p.m. - FHSS, The Classic Architecture of Oakwood, Mark W. Risley
Nov 12 - Home and Harvest, The Patterson Homestead Tour, co-sponsored with Dayton History
Nov 17 - Annual Meeting, Where Town and Country Meet: A Tour of Oakwood in 1913, David Schmidt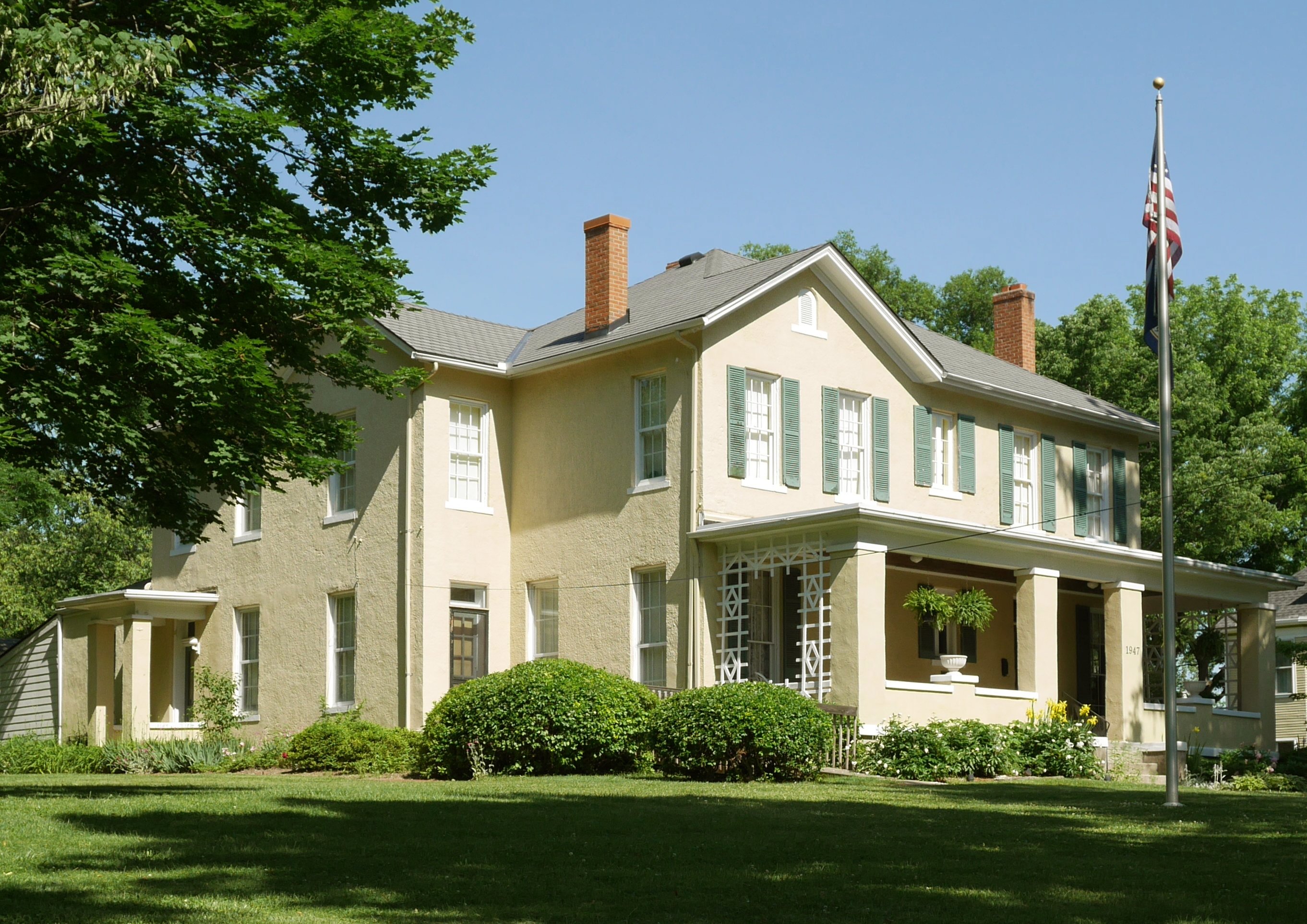 Blueprints
See a list of blueprints rescued by the historical society. These will be made available at future events.
---
©2014 Oakwood Historical Society
1947 Far Hills Avenue | Oakwood, OH | 45419
(937) 299-3793
info@oakwoodhistory.org
Many photos throughout this website by Leah Konicki, 2014.