At the Homestead
Classics on the Lawn
Sunday, August 23
Noon - 4 p.m.
Our annual show will include some of the best classic cars from area owners. Central Perc will have buffet-style lunches available for a nominal fee. And, while you're here, get a tour of the Long-Romspert Homestead.

Discoveries in the garden
Kirsten Madaus, an Oakwood blogger who writes about using food from local farm shares, talked with our kids about compost bins and the red wigglers that make the magic happen. Photo thanks to Alison Peters.
Upcoming Events
Aug. 23 - Classics on the Lawn car show, noon - 4 p.m.
Sept. 13 - Far Hills Speaker Series – History, Mystery, Mayhem & Murder, Angelina Hoschouer, Woodland Cemetery & Arboretum; Wright Library, 2 p.m.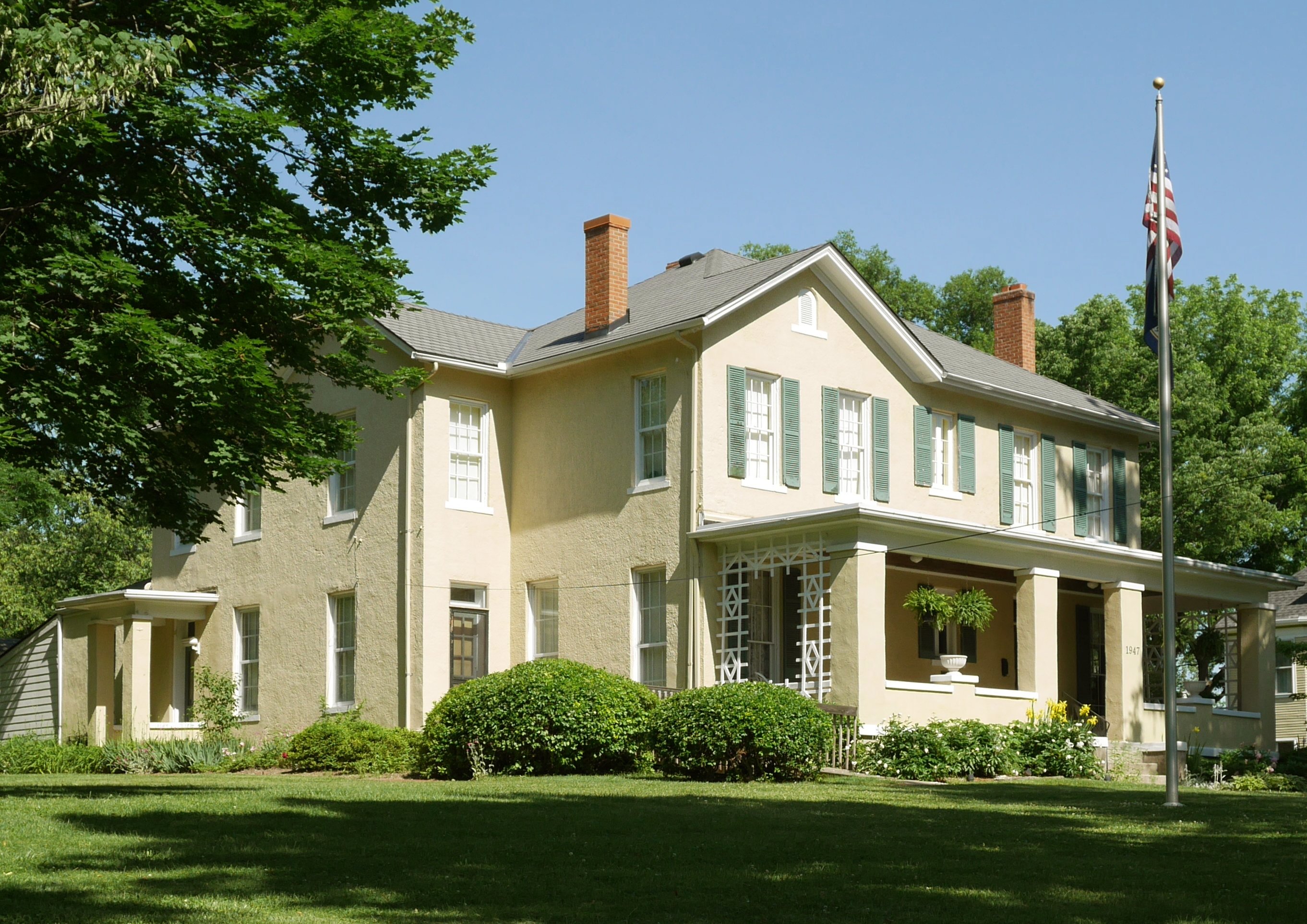 Thank you, Seniors!
Rediscover Oakwood
Several Oakwood High School seniors spent their service hours helping around the Long-Romspert Homestad this spring. Thanks for helping us out!
Many photos throughout this website by Leah Konicki, ©2014.
---
©2014 Oakwood Historical Society
1947 Far Hills Avenue | Oakwood, OH | 45419
(937) 299-3793
info@oakwoodhistory.org