Summertime with the Oakwood Historical Society
"Classics on the Lawn" Car Show
Sunday, August 24
Noon – 4 p.m.
Admission is free to the Oakwood Historical Society's annual car show and open house at the Long-Romspert Homestead House Museum, 1947 Far Hills Ave. The Homestead will be open for tours and lunches from Central Perc European Café will be available at a nominal fee. The car show will feature quality classic and special interest automobiles from museums, collectors and private owners from around the Dayton area. Come and enjoy the cars, the food and one of Oakwood's oldest and finest homes.
Due to limited parking, guests are encouraged to park on side streets or enjoy a summer afternoon's walk or bike ride to the Homestead.
Growing with the Garden
Participants in our Children's Gardening Program seed new crops. See pictures.
A new look for the website
Many, many thanks to Oakwood resident Ray Voelker, who helped enormously with the redesign of our website. We couldn't have done it without you!




Upcoming Events
Aug. 24 - Classics on the Lawn
Sept. 13 – Far Hills Speaker Series: The Mound Builders, 2 p.m., Wright Library
Sept. 28 & Oct. 5 - Annual Photo Shoot
Tour the homestead in this slideshow by former intern Jessica Mickley.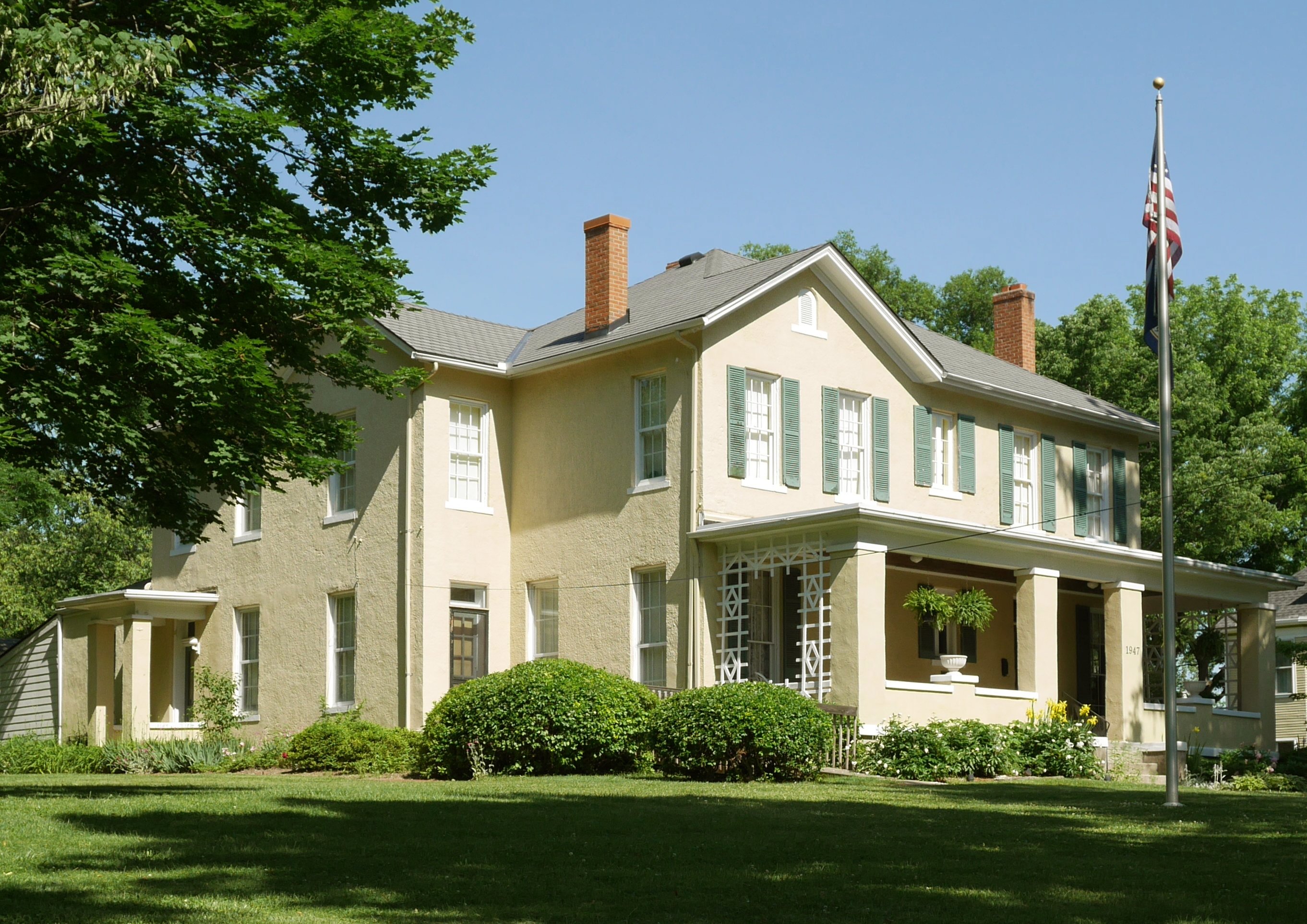 Contact Us:
Long-Romspert Homestead
1947 Far Hills Ave.
Oakwood, Ohio 45419
(937) 299-3796
info@oakwoodhistory.org
Directory


What else we're up to:
See photos of our Summer Camp.
Maysfield Tour
Welcome to our summer intern, Mahaley Evans! Mahaley is doing research of three plats: Maysfield, Houk Estate, and Dayton Country Club.
Historic status
The historical society sponsored a successful application for the Wright Memorial Public Library to be listed on the National Register of Historic Places. Read more about the library's history.
Homestead maintenance
Thank you to local high school seniors for pitching in and cleaning up!
Background photo, and many other photos throughout this website, by Leah Konicki, ©2014.
---
©2014 Oakwood Historical Society
1947 Far Hills Avenue | Oakwood, OH | 45419
(937) 299-3796
info@oakwoodhistory.org